Mobile applications for meeting & events​​
MULTI-EVENT​ | LEAD GEN​ | GEO-LOCATION
Is an event mobile application (html or native) that fully integrates with Klipso features and Data. From single branded event app, to multi-event app, Mobile-spot provides clients with state of the art event app features at a controlled cost. Further more, the app provides geolocation and position sharing features and sync with event floorplans in real time.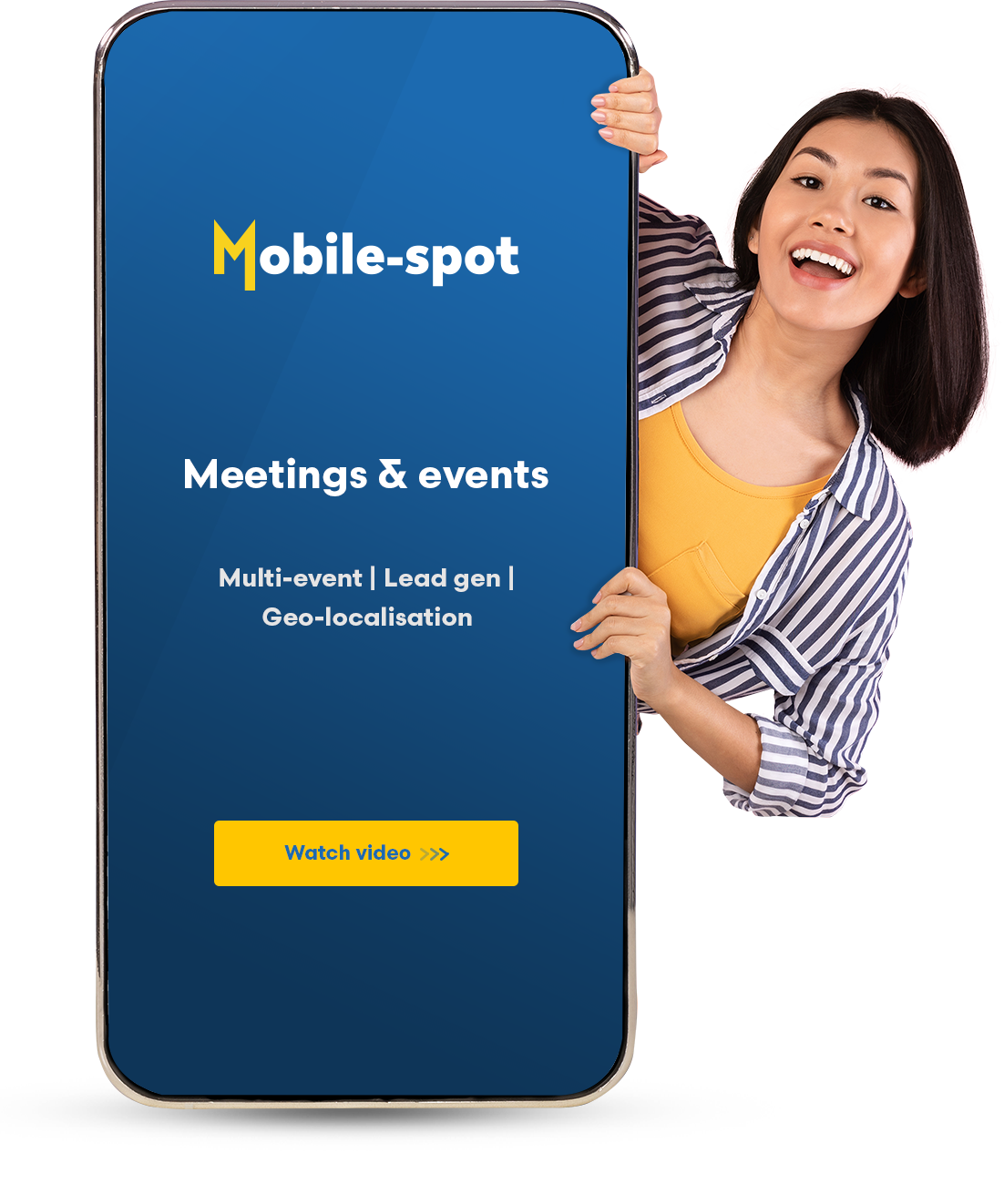 Native apps downloadable from the stores (IOs and Android) and work with or without a connection.

LIVE for your virtual and hybrid events

Engaging your remote community with interaction.​

In white label, the integration of 100 % of your design

Multi events and multilingual​